LeakPRUF™
Refrigerant Service Manifold Hoses
Our new and improved hoses are a quantum leap forward in refrigerant service manifold hoses. They are used by service technicians working in the HVAC/R and automotive industries.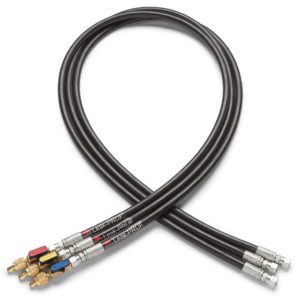 The refrigerant hose issue is not a minor one. In fact, refrigerant-using technicians are often forced to purchase two or three sets annually due to the failure of their previous sets caused by leakage and damage.
Unlike the existing hose types, our product will not fail under temperature exposure and repeated or extended time usage. After 6+ years of extensive field use and rigorous testing, the results are 100% conclusively positive:
They are resistant to damage of any kind.
They are compatible with any manifold in use today.
They never leak under pressure or vacuum.
FEATURES
LeakPRUFTM
Other
Manufacturers
Compatible w/ All Refrigerants

Mark

Mark

Cut/Crush Resistant

Mark

Working PSI

3000/12000

800/3200
No Vacuum Permeation

Mark

NEVER Leaks (Hose & Connectors)**

Mark

Environmentally Friendly

Mark

Ball-Valve Ends Always Included

Mark

Five Year Warranty

Mark
A QUANTUM LEAP FORWARD IN REFRIGERATION HOSE TECHNOLOGY
"The LAST set of hoses you'll ever need"
**LeakPRUF's service manifold end-connectors deliver 100% leak protection both for charging and evacuating procedures by:
Providing metal-to-metal flare seats that, when wrench-tightened, can't come loose.
Providing non-O-Ring attachment, thereby eliminating constant O-Ring connector re-tightening and maintenance.
Providing "labor loss insurance" against lost time or refrigerant.
See What Customers Are Saying About Leak-PRUF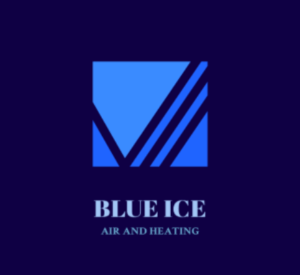 "A great thank-you to Apollo LeakPRUF Hoses for helping us solve a huge problem we've had trying to get accurate vacuum readings with conventional hoses. Now with the new LeakPRUF Hoses we can hold very low vacuum readings.
Thank-you Jim and Kelli for great service!"
Michael Phillips, Owner of Blue-Ice Air Conditioning & Heating, Costa Mesa, CA
---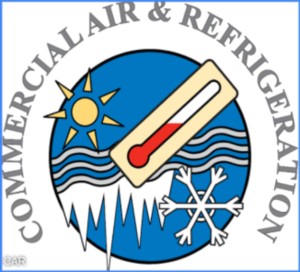 "I've been working in this trade for more than 37 years and have seen some products come and go, but LeakPRUF hoses are here to stay! No more vacuum leaks or charging losses thru the hoses. No more having to buy new hoses over and over every year. Once I realized how rugged and dependable they were, I recommended all my technicians go get a set. You can't beat the warranty they come with! LeakPRUF hoses = more labor profit for us!"
Jim Bourquardez, Vice President-Operations, Commercial Air & Refrigeration, Riverside, CA
---

"With the new refrigerants out there now, low-micron vacuums are a must in order to ensure clean, long-lasting operation of every system we touch. Now, with LeakPRUF hoses in every tech's truck, we're guaranteed perfect results in every vacuum and charging process we undertake. Never a vacuum failure, money wasted from refrigerant loss during charging…and never any down-time from a tech not finishing the job in time because he had to run buy those old-style hoses…They're my warranty insurance for every job."
Mark Hammett, Co-Owner – ANS Heating & Air Conditioning, Costa Mesa, CA
LeakPRUF™ SERVICE HOSES ARE AVAILABLE
IN THE FOLLOWING LENGTHS.
Set of Three – 1/4″ Hoses with Ball Valves
5 Feet
Product # LP14-60
6 Feet
Product # LP14-72
3/8″ Charging and Vacuum Hose with Ball Valve
5 Feet
Product # LP38-60
6 Feet
Product # LP38-72